We are very excited to announce the awaited release of Lola Pug!   -Written by Carina Lagnado and beautifully illustrated by Emily Colenso. 
The book was just recently released on April 30th. We were thrilled to read it!!
Lola Pug is a light, lovable picture book with expressive illustrations that are irresistible. Well written and such a delightful story.

The whole family enjoyed this book and laughed at how adorable little Lola pug is!

Especially our Story book expert; Ms. Milly Marie

Here's a summary for you all about Lola Pug;
The Adams family live in a country cottage, surrounded by their pets and the farm animals who munch the grass in the orchards. Isabel really wants one more pet - her very own puppy. Big? Small? Hairy? Bouncy?
They choose Lola, an adorable pug -
but sometimes it's hard being a little bit different. The village fair gives Lola a chance to shine and, before long, everyone loves her!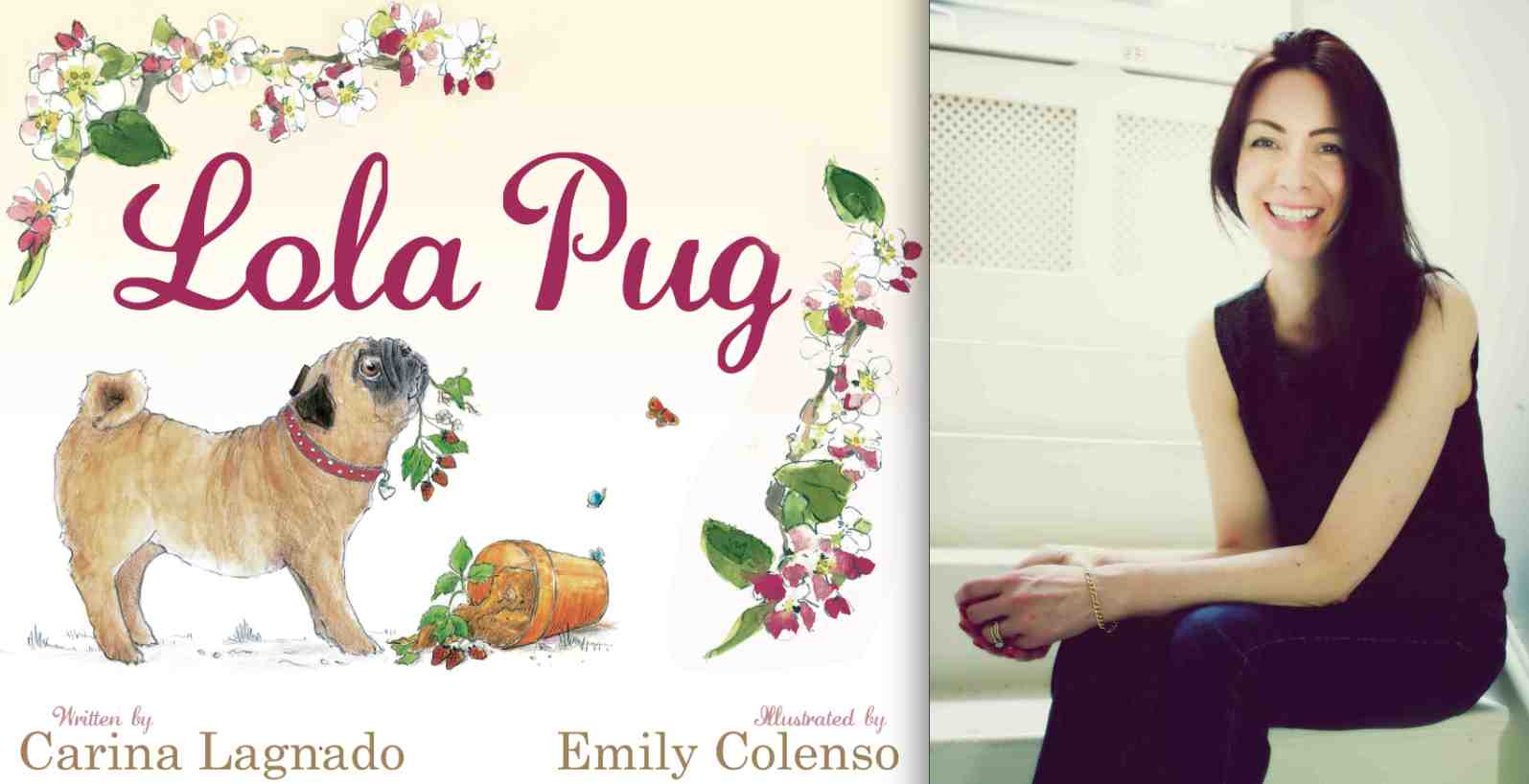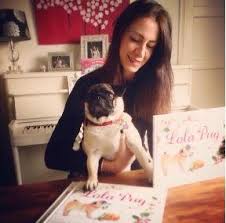 Carina Lagnado and Lola Pug, of course!
We really enjoyed it as will you! We at Pug Fanatic give it 2 paws up!!
Whether you are a child, a parent, or just a regular pug-lover, you are going to fall in love with Lola Pug.
This 32 page picture book would make a great addition to your collection, or a great gift too.
To purchase a copy of the hardback book Lola Pug online here's a quick link to buy it on Amazon -We hope you enjoy!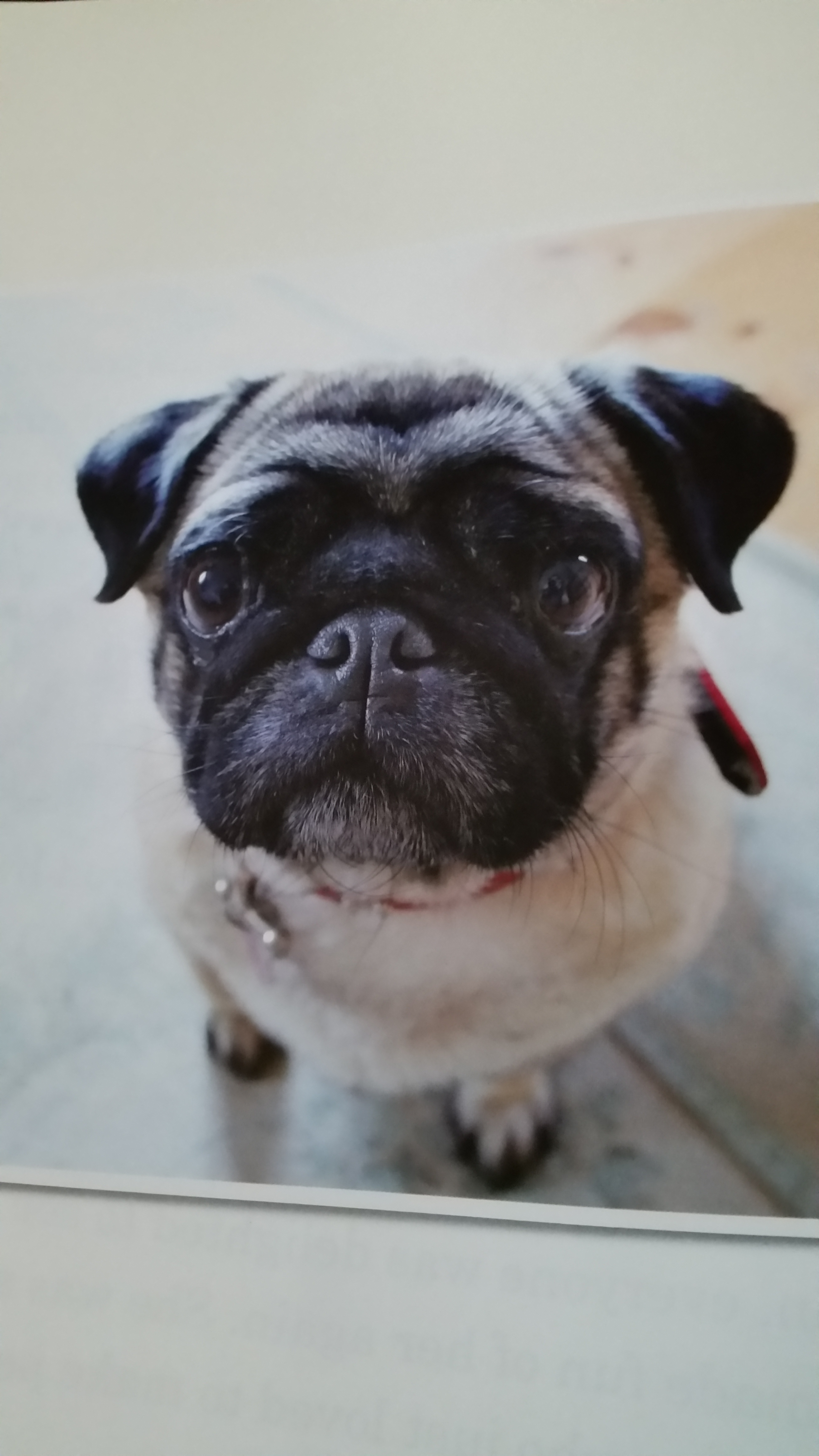 Lola Pug
Thanks for reading all! Pugs and Kisses
Pug Fanatic