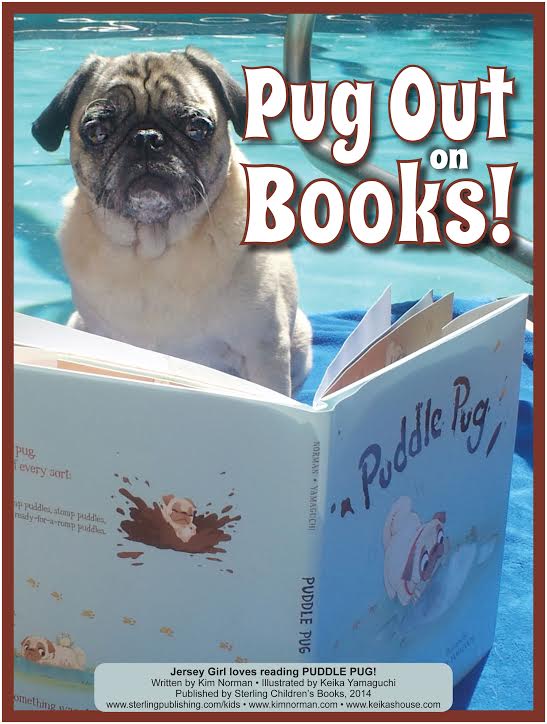 As a website devoted to all things Pug, naturally we get excited to see new pug products in the market. But we get really excited when asked to do a review for one!
Our friends at Sterling Children's Books have announced some very exciting news – there's a new animal to join their book line, and guess what… it's a pug!
Whether you are a child, a parent, or just a regular pug-lover, you are going to fall in love with Puddle Pug, the latest picture book by children's author Kim Norman.
Pictured is Otis the Pug thoroughly enjoying his Puddle Pug book!

With adorable illustrations by the talented Keika Yamaguchi, this story of a persistent pug puppy in search of friendship is a truly touching tale that will leave readers of all ages smiling long after the last page is turned.
We're wildly obsessed with this story!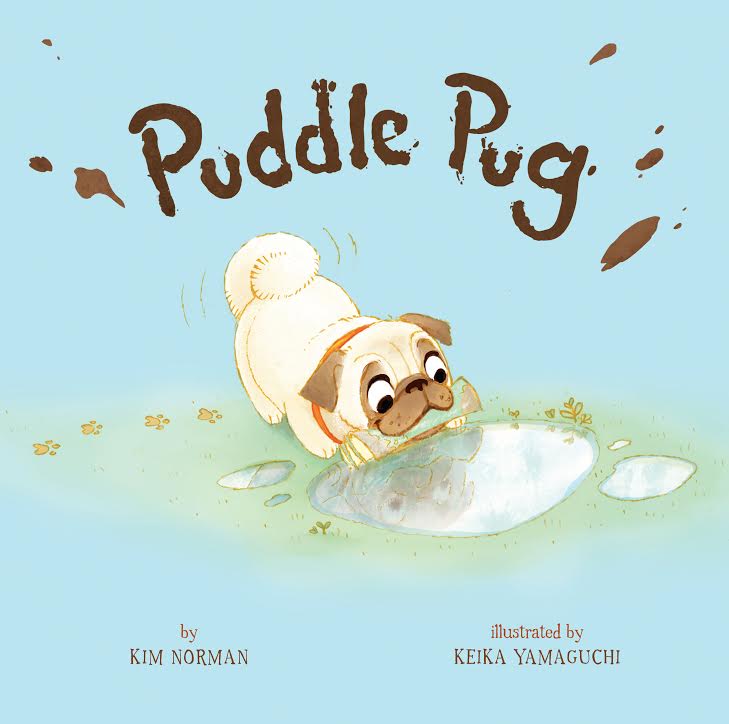 Percy the Pug is certainly irresistible in his quest for puddle paradise! We really enjoyed this book as will you, this 32 page picture book would make a great addition to your collection or a great gift too!
Out just in time for April showers! So if you like pugs, books, or are a fellow puddle lover; Click here to buy Puddle Pug now at Barnes & Nobles online store.
Thanks for reading all! Pugs and Kisses
Pug Fanatic